Experts with background in Design & Style, Hospitality, Entertainment and Advertising come together to pick the winning entries for the WeddingSutra Influencer Awards 2022.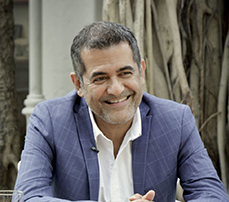 AD Singh
Entrepreneur, Managing Director of the Olive Group of Restaurants

Serial entrepreneur, the founder and Managing Director of the Olive Group of Restaurants, AD Singh is a well-known figure in the restaurant business and has been at the forefront of the Indian hospitality industry for the last 28 years.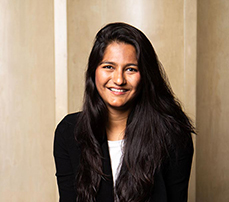 Aditi Dugar
Restaurateur

First female restaurateur on #Asias50Best, CEO and owner of Masque restaurant and Sage Saffron in Mumbai with two loves (finance and fine dining) and three kitchens (Masque, Sage & Saffron & ARAKU coffee), Aditi Dugar is one of India's finest in the hospitality industry.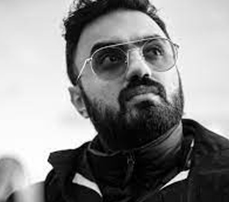 Akshay Tyagi
Celebrity Fashion Stylist, Costume Designer & Creative Consultant

A fashion and textile graduate of Nova Scotia College of Art and Design University, Akshay is a celebrity fashion stylist and costume designer represented by the premier Indian agency, StyleCell. Akshay's work in design is exceptionally diverse, ranging from creating hundreds of costume pieces for successful Bollywood films like Sheer Qorma, Bharat Ane Nenu, Bang Bang, and Chandigarh Kare Aashiqui, to styling celebrities on and off the red carpet, alongside conceptualizing innovative exploratory editorials.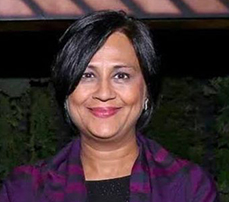 Almona Bhatia
Chief Strategy Officer TATA CLIQ Luxury

With over 25 years of working in media across countries, from GQ India to TATA CLIQ, Almona Bhatia comes with extensive experience and a keen eye. She was also a founding member of GQ, Conde Nast where she helmed leadership roles in the luxury and lifestyle publishing space for 12 years.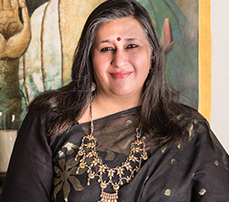 Anshu Khanna
Founder at Royal Fables Private Limited & Goodword Media

Anshu Khanna is a well-known writer and columnist. She founded one of India's first lifestyle communications ateliers: Goodword Media Services. She also runs a unique platform, Royal Fable, that showcases heritage-inspired creations of designers with royalty backgrounds who've inherited regal crafts from their families.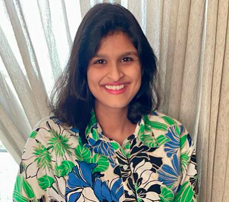 Ayushi Gupta-Mehra
Content Creator & F&B advisor

Ayushi Gupta-Mehra is an interdisciplinary consultant, specializing in digital media strategy, F&B advisory services, and development economics. She is also the persona behind the thriving food, travel & lifestyle platform, The Foodie Diaries.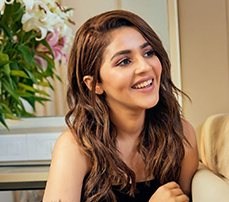 Isha Multani
Social Media Strategist & Luxury Bridal Influencer

Isha is a luxury wedding blogger, a social media strategist, a graphic designer, a freelance consultant, and a content developer.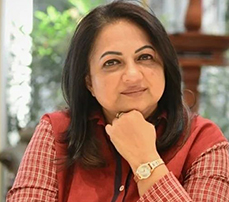 Jayshree Menon
Chairperson, Federation of Indian Chamber of Commerce & Industry (FICCI) Federation of Ladies Organisation (FLO) Bengaluru Chapter

Menon joined the Federation of Indian Chambers of Commerce and Industry (FICCI) Federation of Ladies Organisation (FLO) Bengaluru Chapter, to network with business leaders and gain access to a series of workshops. Over the course of seven years, she worked up the ladder, now taking charge as the chairperson of FLO Bengaluru.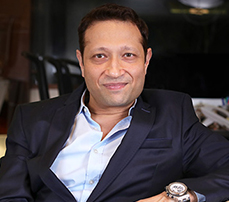 Jimmy Mistry
Chairman & Managing Director of Della Group

Entrepreneur, designer, real-estate developer and hotelier. From experimenting with design and architecture to setting up one of India's most prestigious, luxurious, and fun-filled adventure resorts with Della Adventure & Resorts, Jimmy Mistry is a multifaceted entrepreneur.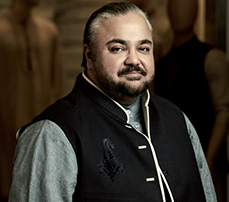 JJ Valaya
Fashion Designer, Owner - House of Valaya

A renowned designer, a celebrated couturier, a founding member of the Fashion Design Council of India (FDCI), and the first global brand ambassador of Crystal giant Swarovski, JJ Valaya founded the House of Valaya, a luxury fashion and lifestyle house in 1992. In the world of fashion, JJ Valaya's exquisite bridal trousseau, splendid hand-made embroideries, meriting craftsmanship, and unique contemporary attires are causing a stir. Known for his exotic styles, vibrant colors, refined silhouettes, and impeccable hand-made embroidery: his pieces evoke a sense of timelessness.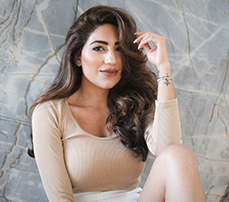 Natasha Moor
Makeup Artist & Founder - Natasha Moor Cosmetics

Natasha is a Hong Kong-based make-up artist, entrepreneur, and founder of Natasha Moor cosmetics. Natasha Moor's vision extends further than her immediate business. Through her platform and voice, she hopes to inspire women to be the best version of themselves - inside and out. In her professional life, she is dedicated to her craft as a renowned, jet-setting makeup artist.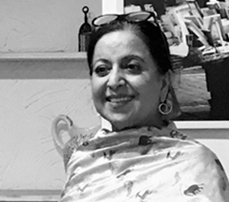 Neeta Raheja Puri
Wedding Consultant & Co-Founder at Longform India

Neeta Raheja is a nationally recognized wedding consultant and comes with diverse and decades of experience in organizing and guiding many traditional and unique weddings nationally and internationally. She is also the co-founder of Longform India, a Public Relations and Communications agency, and has collaborated with several international brands throughout her journey.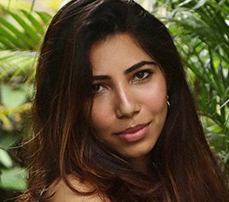 Nikita Jaisinghani
Celebrity Stylist

Nikita Jaisinghani is a popular celebrity stylist working with the top names in the film industry. Her breakthrough in films began when she started assisting as a stylist for the film Meri Brother ki Dulhan. She then went on to work on multiple prestigious films, and learned under the likes of Anaita Shroff Adajania, for Ae dil hai Mushkil. She is known to style Karan Johar. She has also made a mark in the industry, styling various actors like Abhishek Bachchan, Ranveer Singh, Varun Dhawan, Siddharth Malhotra, Aditya Roy Kapur, and Tiger Shroff to name a few.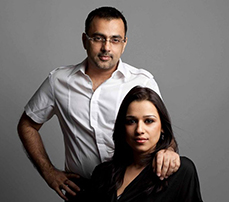 Pankaj and Nidhi
Fashion Designer

Celebrated for their "fresh & crisp sensibility", this powerhouse couple pushes the envelope when it comes to style and elegance. Their creations are charming and spontaneous, with generous use of colors, inspired by craftsmanship, and symbolic and cultural objects. Pankaj and Nidhi have invented a contemporary language and create clothes that tell stories.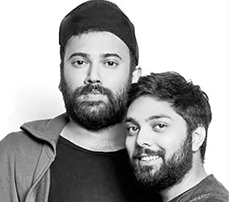 Pranay Jetley & Shounak Amonkar
Celebrity Stylist, Who wore what when.

Stylist Duo Pranay Jaitly and Shounak Amonkar of Who Wore What When have dressed several celebrities ever since 2016, when the two returned to India from Milan after studying fashion. From editorial and advertorial shoots for several Magazines to a range of international and Indian brands, the two have worked with an array of celebrities like Vidya Balan, Radhika Apte, Kalki Koechlin, Chitrangda Singh, Diana Penty, Konkona Sen Sharma, Rajkumar Rao, Kunal Kapoor, Siddhant Chaturvedi, Jim Sarbh to name a few. Dedicated to their art, they have also styled for the runway at some of the most iconic fashion events including Milan Fashion Week.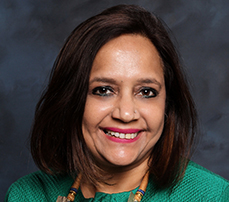 Renu Basu
Consultant and Advisor Limited to The Indian Hotels Company

A dynamic leader and a seasoned professional with over three decades of experience in Sales, Marketing, and Publishing, Renu is currently a Consultant and Advisor to The Indian Hotels Company Limited focussing on key initiatives – New Products, Customer Centricity and DEI. She has been associated with the Taj group in various capacities and through her career, she has pioneered several initiatives that range from the Introduction of Key Account Management and launching successful Global Sales Missions, to sub-initiatives on Weddings and the Women Traveller, stretching to Sales Force Automation and memorable advertising campaigns. She is a quintessential people's person with a great passion for the profession, travel, and contemporary art.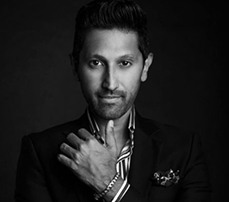 Rij Eappen
COO- Found team: Wyld, Lifestyle Influencer

Rij Eappen is COO, founder of Wyld India's first phygital Social Currency Card with an exuberant flair for fashion, luxury lifestyle, fashion, travel, etc.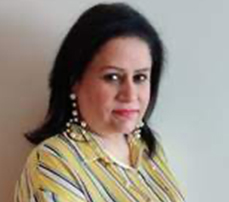 Roma Singhania
Director, Platinum Fashion Apparel & President, IMC Ladies' Wing

Mrs. Singhania is a Partner in group firms, JK Enterprises, and Golden Fibonacci Property Developers LLP, and a Director in Platinum Fashion Apparels Pt. Ltd. She was instrumental in setting up the label brand Amore for the promotion of handmade silk blankets from the interiors of Uttar Pradesh. As the President of the Ladies' Wing of IMC Chamber of Commerce and Industry, she is devoted to support and empower women to reach both their personal as well their professional objectives, with a strong emphasis on entrepreneurship.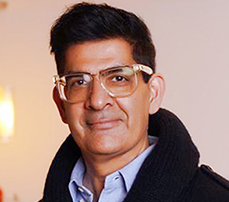 Safir Anand
Board Member, Fashion Designing Council of India – India's Apex Fashion Body

Accredited as one of India's top IP attorneys, Safir Anand is a senior partner and head of trademarks, commercial and contractual IP at Anand and Anand, with over 25 years of experience in providing inputs on strategy, business models, marketing and commercial insights, blended with an astute understanding of IP law. His role as an FDCI board member is envisaged as one of finding solutions to solve the "copyright issues" prevalent in the fashion industry. He also handles the IPR mandates of brands like Chanel, Christian Louboutin, Hermes, Georgio Armani and others.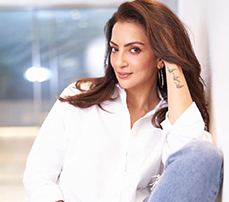 Seema Sajdeh
Fashion Designer, Owner Seema Khan, Co-founder Brand 190

Renowned Celebrity Fashion Designer and Stylist, Seema Sajdeh is well known among India's top fashion circuit for her Western and Indian couture. She launched her label, three years ago and now, displays her designs at Mumbai's latest fashion and lifestyle hotspot, Bandra 190.
Standing apart for her feminine sartorial flair, she has become an eternal favorite amongst her star-studded clients like Shilpa Shetty, Malaika Arora, and Kareena Kapoor and also made an impressive debut on screen in "The fabulous lives of Bollywood wives".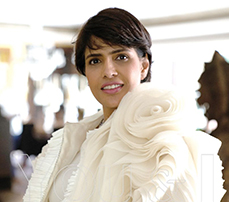 Shalini Bhupal
Socialite and businesswoman

Shalini Bhupal, daughter of industrialist GVK Reddy, is the Joint Managing Director at TAJ GVK Hotels & Resorts Ltd. Shalu – as she is lovingly known by her friends and family – has vast experience in interior design, administration, and general management. Her other directorships include Orbit Travels & Tours Pvt. Ltd, Casuarina Capital & Finance Pvt Ltd, Caspian Capital & Finance Ltd., Pinakini Share & Stockbrokers Ltd, and GVK Airport Developers (P) Ltd. In each of these initiatives, she has proven that influence in running a business lies not only in the wallet but in the mastering of business competencies.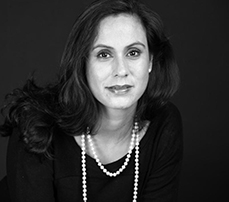 Shefalee Vasudev
Author and Editor in Chief - The Voice of Fashion

The strong voice behind The Voice of Fashion, a digital media destination on fashion and design by IMG Reliance, Shefalee Vasudev has been in senior media roles for the last twenty years, writing on popular culture, and social trends, and fashion. She was the first editor of Marie Claire in India and her debut book, Powder Room: The Untold Story of Indian Fashion was published by Random House in 2012.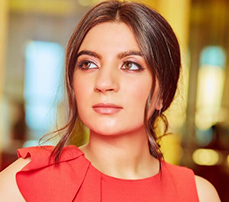 Sonam Babani
Luxury Consultant, Fashion Influencer, Celebrity Stylist

Celebrity stylist and luxury consultant, Sonam Babani aka Fashioneiress is popular as the Queen bee of Luxury Fashion and has modeled for designer Gaurav Gupta and collaborated with luxury labels like Dior, and Louis Vuitton, and Gucci. The influencer tied the knot in a ceremony amidst the snow-capped Swiss Alps that was widely featured on Instagram.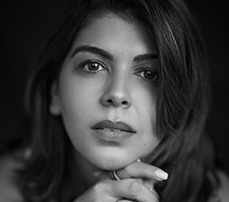 Tanaaz Bhatia
Founder & MD Bottomline Media Pvt Ltd.

From a Wall Street Banker to Bollywood Businesswoman, Tanaaz is a known name in the marketing world with a wide roster of clients in luxury, Bollywood, and consumer brands, who rely on her art of strategy and brand building. Over the years, Bottomline has been a part of many Bollywood blockbusters, luxury brand launches, and digital campaigns, from Burberry to Coca-Cola, Air BNB, Michael Kors, Tods in brand space, and films such as Zindagi Na Milegi Dobara, Don 2, Vicky Donor, English Vinglish, Chennai Express and Happy New Year.