Experts with background in Design & Style, Hospitality, Entertainment and Advertising come together to pick the winning entries for the WeddingSutra Influencer Awards 2019.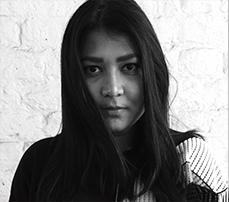 Aashni Shah
Founder & Creative Director of Aashni + Co
www.aashniandco.com
Aashni launched her brick-and-mortar London-based Aashni + Co retail fashion store in 2012. Today, it also has a thriving online presence and offers the best and latest creations of leading Indian designers to its international and Indian clientele.
Aditi Dugar, a former finance professional, turned entrepreneur when she and Chef Prateek Sadhu launched the popular restaurant Masque which is an ingredient-driven restaurant that is helping define modern Indian cuisine by using food from the Himalayas in novel ways.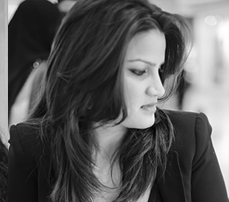 Anjali Gaekwar
Country Head, India at Christian Louboutin
Anjali, who studied in the UK and Bangalore, has extensive experience in brand management and has worked for global names such as Evian and Estee Lauder before becoming the Indian head of the luxe footwear brand that celebrities love - Christian Louboutin. She is also a Partner at Lighthouse, a luxury retail advisory company.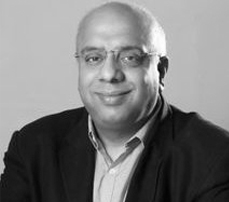 Annurag Batra
Founder & Chairman of Exchange4Media
www.exchange4media.com
One of the youngest media moguls from India, Dr. Annurag Batra is a serial entrepreneur and a mentor to many successful professionals who have launched their businesses. He is also an author, angel investor, a TV show host, founder of the iconic exchange4media group and Chairman & Editor-in-Chief of 'BW Businessworld.'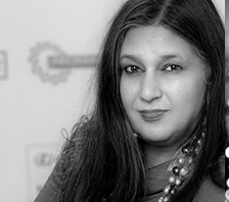 Anshu Khanna
Founder & Managing Director of GoodWord Media
www.goodwordmedia.com
Anshu launched her PR consultancy GoodWord Media in 1993 after her extensive experience as a journalist and editor. She also lectures at NIFT and founded Royal Fables, a heritage platform that presents princely India in all its regal splendor.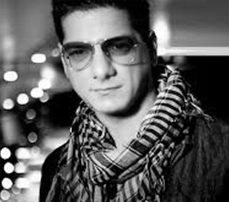 DJ Aqeel, aka Aqeel Ali, began his musical journey in 2000. He is the only DJ to play twice at the landmark World Economic Forum in Davos, Switzerland, where he represented India. His nine blockbuster albums have sold over seven million copies worldwide.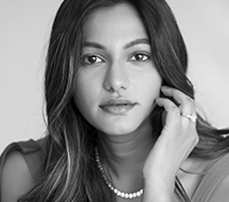 Eshaa Amiin
Celebrity Stylist, Founder - The Style Elevator & Eshaa Amiin Label
www.eshaamiin.com
Eshaa, a NIFT graduate and celebrity stylist to stars like Karisma Kapoor, Jahnvi Kapoor, Chitrangda, Pooja Hegde, Bipasha Basu and many more, launched the Eshaa Amiin label and The Style Elevator which is a consultancy that offers services like luxury wedding styling and wardrobe management.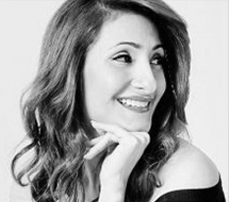 Faarah Mehta Shewakramani
Managing Director & Founder of MAISON IMPÉRIALE
www.maisoni.com
Faarah Mehta Shewakramani, who moved to Dubai from Mumbai 14 years ago, founded an elective education academy for adults there called MAISON IMPÉRIALE. Its curriculum includes courses that deal with Savoir Faire, Literature, History of Art, Current Affairs, and the art of Floral Decoration.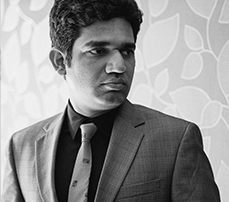 Joshua Karthik
Co-founder of Stories by Joseph Radhik & PEP Inc
A business veteran with over 13 years of experience, Joshua is the co-founder of Stories by Joseph Radhik, one of India's leading photography firms. Also, the co-founder of PEP Inc, he's involved in strategy, messaging, communications, and marketing. Joshua believes that the core goal of PEP Inc is to help photographers in India and Asia develop their skills, and build better businesses.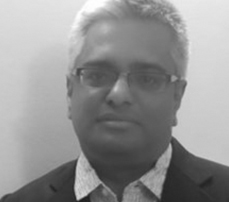 Kiran Ramamurthy
Managing Partner, Ogilvy
In a career of over 20 years, Kiran has worked in both advertising and marketing; across B2C and B2B companies and brands. Amazon, Lenovo, IBM, and Motorola are some of the brands he has worked with in the last 12 years. He has also been the CMO of two start-ups, Via.com, and Nova Medical Center. Besides Ogilvy, Kiran has had advertising stints at Leo Burnett and Lowe, handling brands like Toyota, Coca-Cola, and Unilever, among others.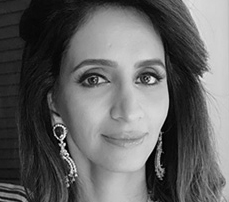 Mala Samtani
International Stylista
Mala Samtani is married to Kishore Samtani, a Hong Kong-based Indian billionaire, and is a fashion icon and impressive hostess in her own right. Their company Regal Trading is a leading exporter and manufacturer of diverse products in HK and China.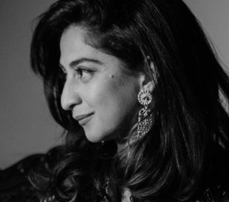 Based in Los Angeles, Mili Ghosh is a highly sought-after wedding photographer by NRI and India-based super elites. Mili's forte also lies in travel photography and concept films for couples who want something uber-exclusive.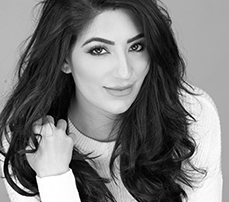 Hong Kong-based makeup whiz Natasha is the go-to girl for many elite Indian and Asian brides, fashion directors and magazine editors around the globe. She recently launched her eponymously named range of luxury cosmetics.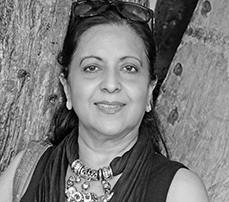 Neeta Raheja, a reputed wedding consultant, has conceptualized celebrations for clients which include A-lister families such as the Munjals, Ansals and Singhanias. She has also authored a book titled, 'How to Arrange an Indian Wedding.'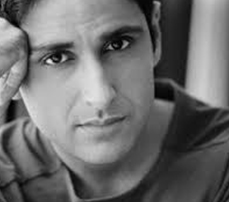 Parvin Dabas
Actor/Director
Parvin Dabas made his film debut in the 1999 hit 'Dillagi.' He found wider fame with the Mira Nair-directed 'Monsoon Wedding,' and went on to act in many acclaimed hits like 'Khosla Ka Ghosla,' 'Ragini MMS-2' and 'My Name is Khan.' He will be seen next in a Sudhir Mishra directed web series titled 'Hostages.' Parvin also directs and produces under his company banner 'Swen Entertainment Pvt Ltd.'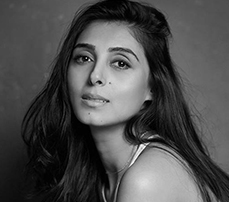 Pernia is the founder of the popular website 'Pernia's Pop Up Shop' and also the founder of Pernia Qureshi Brands. She started her career as a stylist at a fashion magazine and was the costume designer for the movie 'Aisha.' She also authored a book titled 'Be Stylish with Pernia Qureshi,' and acted in the film 'Jaanisaar.'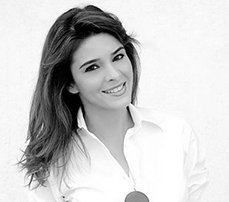 Raageshwari Loomba
Actor, Singer & Motivational Speaker
The former pop singer, actress, VJ, and TV anchor, Raageshwari has had a uniquely challenging journey. In 2000 the left side of her face got paralyzed, and she started slurring. She recovered and channels her experiences to audiences as a motivational speaker and yoga practitioner today.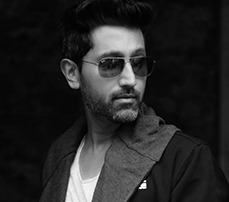 Rij Eappen
Founder - King of Clubs, Luxury and Men's Lifestyle Influencer
Dubai born Rij emerged as a key lifestyle influencer and content creator in the luxury and men's fashion space when he launched King Of Clubs in Mumbai. Today, he works with some of the biggest brands in India and around the world.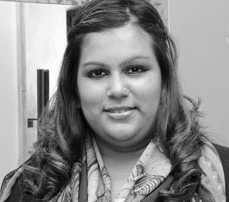 Shaan S Khanna
Founder & Owner at Spicy Sangria & Networking Now; & Co-founder of the Bombay Fusion Food Festival
Shaan enjoys putting together curated Spicy Sangria events that serve as platforms for new concepts, entrepreneurship, and brands in the food or consumer space. She is also passionate about her other platform - Networking Now which brings like-minded individuals together to exchange ideas and relevant information.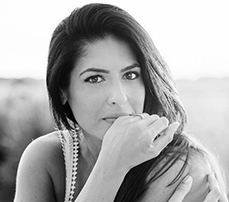 Shaana Levy Bahl
Founder of Red Ladder Productions
The producer of the award-winning Netflix film 'Ladies First,' Shaana Levy-Bahl is a Swiss-Indian who was born in Kenya and now calls Mumbai home. She launched Red Ladder Films to produce powerful women-centric films for a global audience.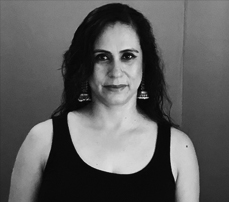 Shefalee Vasudev
Editor of online daily 'The Voice of Fashion' -published by IMG Reliance
Currently, the Editor at 'The Voice of Fashion,' Shefalee's extensive journalism career has seen her cover social issues like trafficking, child abuse and domestic violence on TV. She also authored the book "Powder Room: The Untold Story of Indian Fashion.'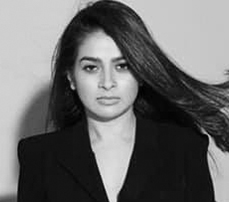 Tanya Ghavri
Celebrity Stylist
Mumbai-based Tanya has dressed stars such as Katrina Kaif and Aishwarya Rai Bachchan, as well as styled for films, TV shows, and advertisements. She also curates a trunk exhibition called 'Dhoom Dhaam Weddings' featuring designer bridal wear.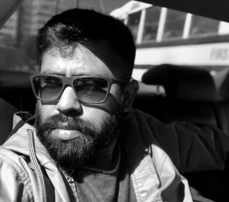 Tamagna Ghosh
Creative Director, Marketing , Prime Video India
Tamagna is an IIT engineer who also holds an MBA. He previously worked with Disney on some of their biggest blockbuster movies and is now busy launching some of the best digital shows and series for Prime Video in India. For him, work is fun and that keeps him going